B

efore Six weeks ago, the 47 year old American developer, Paul Budnitz has launched ELLO as a private social network, then as a public version available to everyone to use. The Site looks simpler still in a beta version, with black and white ad-free interface.
When Paul Budnitz started working in his project in January, his main goal was to create a simple platform allows users to keep up with a select group of people, with no annoying advertisement and no data-mining policy. We all know that many other social networks selling your private data to advertisers and data brokers."You are the product that being bought and sold". -Said Budnitz.
Of course no one wants to be bought and sold. But it is a matter of fact that everything you write or post or share it with your friends in other virtual networks are tracked and recorded by data miners and salespeople.
"To me personally, to those who created this network, the Internet has started to suck a bit because people see it as an advertising platform" -said Budnitz in an interview. "We wanted to make the social network we wanted"
Is Ello considered real threat to Facebook?
The answer for this question is based on our understanding to the role that social networks play in our life. Everyone should say that the social networks started out young then grown up as a monster. Did you ask yourself why they grow up that fast within few years?. The secret word is the advertisement campaign each one runs. Collecting data from you, me and here, and then sell it to the advertisers and data brokers!. it seems unethical. As Ello doesn't sell your data and private information to a third-party, they still have a great opportunity to get more users. But hey, wait a second!. The web site is not definitely ad-free. But they charge you if you want to download a second application for the mobile devices. Changing the color scheme or having access to business pages are not free too. Which I consider it a big fail in running a website still not popular. People do not like to be forced to buy anything they may do not need.
As you log on to Ello for the first time, the impression you get is big

"WTF".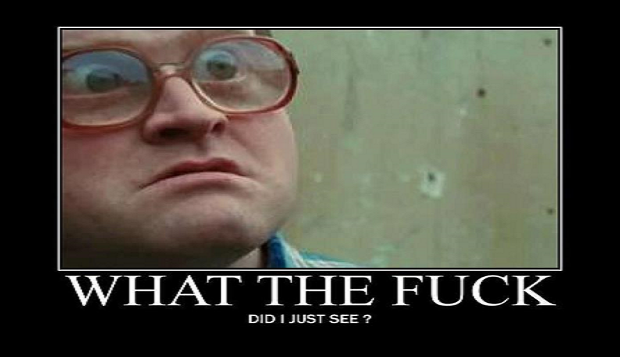 You will not see the regular sign up field as we used to see in most of social networks. But instead you will be asked to request an invitation and agree on their manifesto, otherwise you will be led to Facebook if you disagree!. I do not know, why? Is that somewhat not hidden promotion for Facebook!?. anyway, after you agree you should share the web with your friends in other social networks of course including Facebook. Then, you should put your E-mail to request an invitation. Are we done yet? Of course not. They will not take on your request right after you put your E-mail, but you should wait the approval. I found it is hard to get into it. Few tabs on the interface but too many efforts to log in.
Does Ello can live for a long time or will vanish soon?
Ello is totally serious about users privacy. Our data will not be sold or shared, but we will be asked to buy the premium features of the web site to maintain it to survive. Do you think it is enough reasons to live side by side with other social networks? I doubt for some reason:
1-The web site doesn't look easy and professional enough to appeal more users.
2-It is still in the cradle, and Not many people know it. So it doesn't make sense to request invitations from people I do not know.
3-As most of web sites and social networks provide users free mobile applications Ello charging us to use the mobile version.
4-Ello still in its beta stage and many features are not built yet. The below list is for the built and the upcoming features as they mentioned in ELLO feature list:
Built
Simple commenting * @mention pre-population on user profiles * Improved error handling

Enhanced user Discovery

Fluid grid Noise view

Views per post

Drag users between Friends & Noise (stilly buggy)

Email notifications (Following/Invite Accepted/Mentions)

Invitation system & ability to invite friends

Network-wide system announcement system

Javascript refactor = One Page Application (OPA)

In-Stream notifications (Following/Invite Accepted)

In-line Emoji integration

View Followers & Following lists

Welcome post & brief tutorial

Re-order fields within Omnibar

WTF section (Help, About & Policies)

Post #, Follower # & Following #

@mentions (update: autocompleter now works!)

Shift + 5 toggles between list and fluid grid views

Arrow keys hide and reveal drawer & access full-screen publishing mode

Ability to make profile visible on Ello network only (on/off)

Image compression

Follow (Friends/Noise)

Unfollow (Friends/Noise)

Omnibar post text (basic)

Omnibar post text advanced (bold, italic, urls)

Omnibar post images

Omnibar post animated GIFs

Omnibar post Emoji

Omnibar delete posts

Omnibar edit posts

Time stamp displays post detail/permalink

Option to toggle Google Analytics on/off

Respect DNT browsers settings
Coming Soon

User blocking

Inappropriate content flagging
Audio integration (Soundcloud)
Private accounts
Rich (multimedia) commenting
Mobile web refinements
Repost w/ author attribution
Notification Center
Online/offline user designation
Love + Love bookmarking stream
Emoji index
Video integration (Youtube, Vimeo, Instagram & Vine)
@@ Private Messaging
Auto-push posts to other networks
iOS & Android mobile apps

you can read more about this topic here:
-Will Ello succeed as 'anti-Facebook'?
-Ello vs. Facebook

At the end of this post I'd like to tell you something that all what I mentioned above is my own opinion after I navigated in the Ello site. you may have a different opinion I'd share it with us.
Please share this post with your friends if you like it.